The blog is just like a magazine or a book about content, but the blogger usually has to (at least initially) handle all editorial work and technical matters alone. Therefore, it can be very difficult to devote enough energy to quality content that is really what you care about. The same as at home or in the kitchen; if you have a lot of things you do not use, you are always looking for something and you have no peace of mind about what you really want to do. You get tired and your energy is scattering. If you cook with love for your loved ones in a pleasant environment, your positive energy enters the food and makes it much more beneficial. Nourishment is as much a product of the cook as the food itself.
Keep it simple!
There are a lot of tutorials on how to start a blog or build a website. I will look at this issue from a different perspective. Feng Shui is a traditional Chinese doctrine that deals with the relationship between man and his living space in the course of time. It attempts to establish harmony in space and allow the undisturbed flow of qi energy. Such space may be for example the web. A lot of people spend much more time in the virtual world on the net today, I'd like to give you some tips on how to keep your virtual dwelling comfortable. One of the main rules that can help you manage your own site or blog is KEEP IT SIMPLE.
WordPress
As the best blogging platform is often recommended WordPress editorial system. I have to agree. I use it for myself and for clients. While I have a side hustle as a web developer, I have been using even other systems like Drupal or Joomla. However, if you are not tech-savvy and you are going to manage your site yourself … surely choose WordPress. The other two platforms are in a sense more complex and offer more options but also require more technical knowledge. WordPress is simple and intuitive, it has been created for bloggers and, as such, remains the ideal CMS for this purpose. So if you really need to focus mainly on the content of your site, there is nothing to think about.
Hosting
However, WordPress tends to be resource hungry. So you have to take into account, that this might increase your hosting fee as your site grows. Therefore it's important to choose a not too greedy provider, with enough space for your creativity. I am using Czech hosting Onebit.cz. They have great customer support, they are reliable and affordable for both domestic and foreign users. One Bit Hosting has been providing hosting services for over 13 years. It has two data centres which are located in Prague and Brno. The two data centres feature state of art technologies and the servers are built by procuring the best hardware from top companies.
Performance
Performance is often cited as one of the weak spots of WordPress. It's kinda true but if you pay enough attention to site maintenance, don't overload it with plugins and photos in too high definition, it stays a pretty quick loading page.
While cleaning up at home, you certainly recognize that the fewer things you have, the house chores are quicker and more efficient. It is good to go from time to time through the whole apartment and get rid of everything that is unnecessary. The same is true with your site. Get rid of everything that is dysfunctional. Plugins are very important components of the system that allow us to add one or more features. In WordPress, you have a choice of a large number of these add-on modules, but do not count on them always meeting your expectations. It's a bit like shopping on eBay. Pay attention to user reviews and compatibility with your version of WordPress. I also recommend investing in a WordPress Theme. Paid versions generally have better customer support and work much more professional. I personally use Ashe Pro Theme. If this theme suits your blog niche you can check below.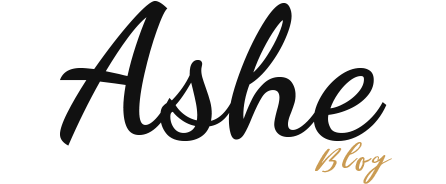 Security
Another problem of WordPress to mention is security. Insecure logins and not updated sites are the main holes in the system and these weaknesses are usually caused by users themselves. Maybe you think you don't have to care that much because your website is not top secret, but you have to care about your readers and subscribers or customers. Feng shui says that one has to avoid sharp edges and dangerous objects at home because only a glance at them can lead to negative ideas. People should feel safe on your site. If you are interested in security, follow the links below.
Also, a robust antispam strategy is worth noting that you do not have to go through piles of spam every day. Equally important is a solid backup plugin just in case something goes wrong. My personal choices are Updraft and CleanTalk.
This post contains affiliate links from which I'll receive small commissions but the price is the same for you. All thoughts and opinions are my own.