In Armenian cuisine, there are several types of kufta – "Kari kufta", "Kyavari kufta", "Etchmiadzin kufta".
In the past, "Ishli Kufta" was mainly made by Armenians returning from Turkey. Currently, this dish is very popular in Armenia. It is prepared for almost all holidays. Try it and it's very delicious.

You will need:
500 g of beef, ground meat
onion
sesame oil
ground black pepper
cayenne
cumin powder
curry powder
garlic powder
paprika
dried greens, basil, dill, parsley, cilantro
salt
400 g of beef, ground meat
finely grind bulgur ( #1 grind)
one cup of hot water
tomato paste
red pepper paste
salt
cumin powder
curry powder
Procedure:
In a large pan, onions with light golden oil. Add all the spices and seasoning.
Let's start by making the outer layer of Ishli Kufta. Take less than half of the prepared meat mince and add hot boiled water. The amount of water must be enough for the mince to become a sticky mass, like "plasticine". Add ground red pepper to the sticky meat.
Add a little warm water so that the mass does not lose its stickiness. Soak bulgur in warm water. I should leave it in boiling water for 30 minutes to 1 hour until the grains absorb and swell the water. Then mix the bulgur with the sticky meat, leave it for 10-15 minutes. While the outer layer of mince is "resting", let's start making the stuffing of Ishli Kufta.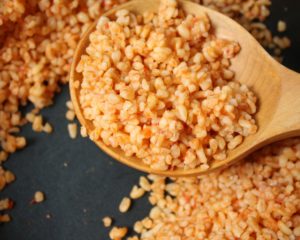 We take the rest of the minced meat with the chopped onion in the frying pan, during the preparation. It is necessary to have a plate filled with hot lemon water on hand to make Ishli Kufta meat. Place the bowl filled with minced meat near the plate with lemon water. Soak your hands in lemon water, take a portion of minced meat with the bulb prepared for the top layer make a bowl. Turn the meat into a cup in the palm of your hand, look at the picture. Fill the cup abundantly with the fried mince prepared for the filling.
Close the edges of the "cup" so that you get the lemon-shaped meat in the picture. Put water in the pot, season with salt and bring to a boil. Put the prepared Ishli Kufta one by one in boiling water. It takes 10 minutes to cook Ishli Kufta in boiling water. Cook on low heat so that the Kufta does not tear. Serve on a large plate with slices of lemon.
Sprinkle lemon juice on the Kufta before eating.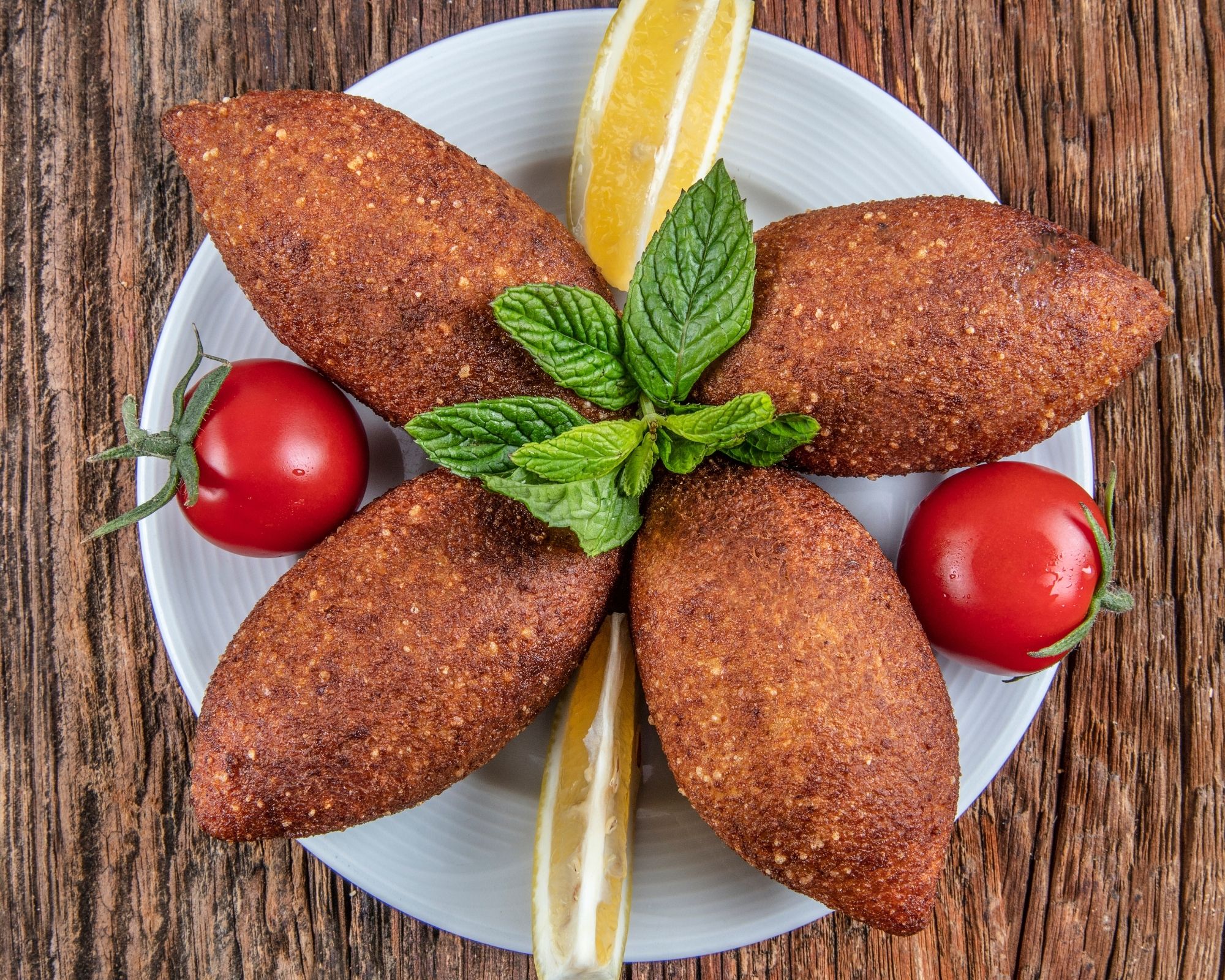 This post contains affiliate links from which I'll receive small commissions but the price is the same for you. All thoughts and opinions are my own.